MATCHA PEANUT BUTTER CUPS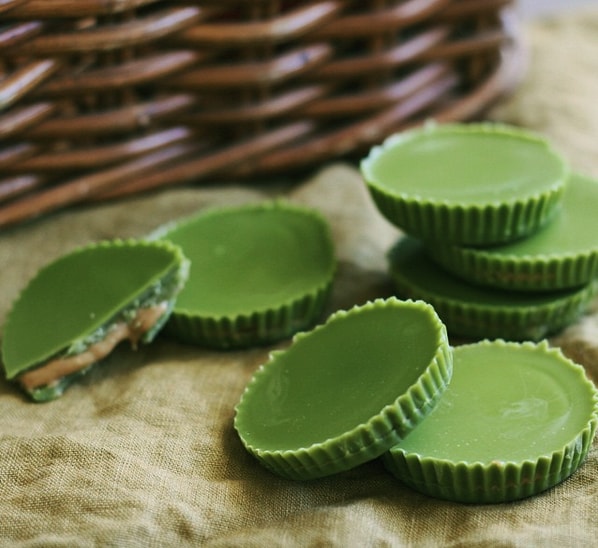 Ingredients:
1 cup cocoa butter
1/4 cup agave nectar
2 teaspoons matcha powder
1/4 cup cashew or macadamia nut butter
1/2 cup peanut butter
8 cupcake liners
Melt cocoa butter in a double boiler, transfer to a medium sized bowl and whisk in matcha powder.
Stir in nut butter and agave nectar.
Divide cocoa butter mixture in half. Spoon 2 tablespoons into the bottom of each cupcake liner.
Place liners on a tray and let set in freezer for 10 minutes.
Spoon 1 tablespoon peanut butter into each cup and top with an additional tablespoon of the cocoa butter mixture to create a top layer.
Return to freezer for about 15 minutes to set. Enjoy!
Recipe by the amazing ASHLEYSAUVÉ